Homemade Halloween Treats: Does Your Neighborhood Enjoy Homemade Treats Anymore?
Home » Blog » Huntsville's Local Halloween Fun Guide, Halloween's Hottest Trends, Little Ghost & Ghouls Corner , Scary-Good DIY Ideas
October 24, 2017 By Cait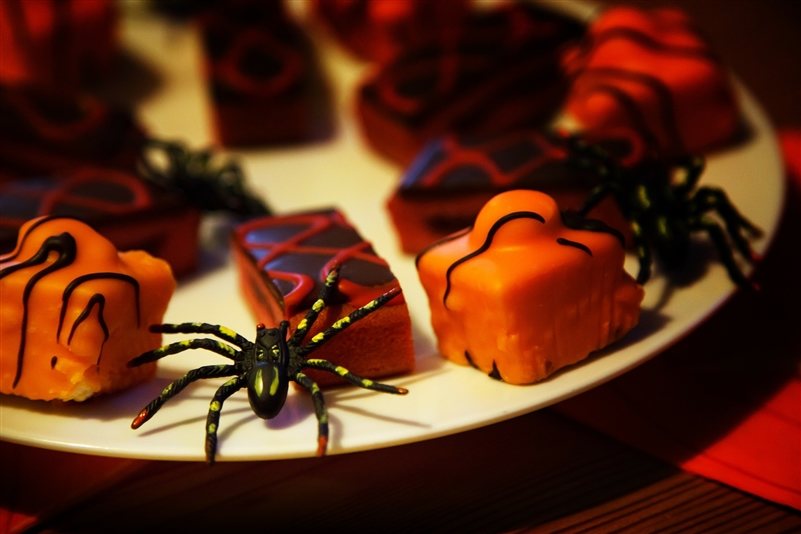 While Homemade Chocolates, Candy Apples, & Other Treats Were Popular in Decades Past, They've Fallen Out of Fashion Since the 1980s.
Photo by:
Photo via PixaBay.
While Halloween is still celebrated by hundreds of millions of Americans each year, there are some traditions that have faded in recent history, including the doling out of homemade Halloween treats to lucky trick or treaters. After the big Tylenol tampering scare in the 1980s, there was a "trick or treat panic", with parents across the country worried about what might be lurking in the sweet treats their children received each Halloween, and although that scare was three decades ago, the effects are still felt today.
Nowadays, candies are wrapped completely differently than they were in the 70s, 80s, and 90s - they sweet treats are completely sealed, wax paper wrapping is rarely, if ever, used, and in many neighborhoods, gone are the delicious, home-made Halloween treats that had become synonymous with trick or treating.
Here are some of our favorite Homemade Halloween Treats that we'd love to see make a comeback:
Candy Apples - This Halloween favorite was once doled out to children across the country regularly, but during the height of the Halloween Candy Scare during the 1980s, a pervasive urban legend about razor blade-riddled candy apples, a legend that was never proven to be true. We still love these sticky-sweet treats, and would love to see them make a Halloween comeback!


Popcorn Balls - Homemade popcorn balls have been a Halloween favorite for generations. They're sweet, they're crunchy, and they're definitely on the top of our list of treats that we'd love to see make a comeback. While there are a few companies that make these prepackaged, there's definitely nothing better than a freshly made popcorn ball enjoyed whilst trick or treating.


Soul Cakes - A lesser known Halloween treat, Soul Cakes are a biscuit-like cookie that are flavored with all of the best spices of the season. Soul Cakes are believed to be one of the original "Halloween Treats", inspiring what we know as "Trick or Treating" today - they're definitely a neat, nostalgic treat you'll want to check out this Halloween season!


Homemade Cookies & Cupcakes - After World War II, homemade cookies and cupcakes became a Halloween staple, as towns tried to gear Halloween more toward the little ghosts and ghouls, and focus less on the Halloween pranksters that were pervasive at the time. A popular choice was Devil's Food Cake cupcakes because of the spooky name, and because frankly, they look scary-good with orange frosting!


Roasted Pumpkin Seeds - You know all the pumpkin guts you throw away each Halloween after you're done carving pumpkins? Well mixed in, as many already know, are delicious pumpkin seeds, which were another festive Fall treat. These are absolutely delicious, and we'd love to see them make a comeback as Halloween treats!


Homemade Fudge & Chocolate Squares - In addition to enjoying prepackaged Halloween chocolates and candies, homemade fudge and chocolates were a longtime favorite of trick or treaters past. This is another tasty treat that we think could definitely be a big hit with trick or treaters in the 2000s!
While you might not be able to hand these out to trick or treaters this Halloween, you can still enjoy these nostalgic Halloween treats if you plan on hosting a Halloween Party, or with friends and family that come by to trick or treat.
What's Your Favorite Homemade Halloween Treat? Does Your Neighborhood Partake in Handing Out Homemade Treats on Halloween Still?
Let Us Know in the Comments Below!